>> Wednesday, March 04, 2009
I hate this winter season because I always have runny nose, teary eyes,headaches,fever, colds then coughing and frequent sneezing publicly.Sometimes I can not hold it. Like yesterday I was in the dinning room ,I used to get the lunch of my employer because she don't want to go.Almost tables of the dinning room filled with peoples eating their lunch and I have the biggest sneeze ever.I run to the cashier and trying to hide under the wooden lane where we put the stuffs for cashing in.Almost all the people their said "labre-yot" means good luck.It was embarrassing moments because all the food there has no cover . It is something like eat all you can or pick what you want because your paid it all.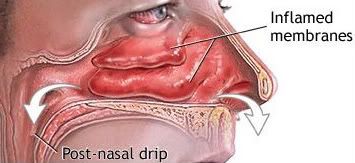 Here are some causes I gathered and its true based on what happened to me always.
01.Blowing your nose so hard that the tissues swelled and blocked the sinuses.
02.A particularly virulent cold virus
03.Being fatigued, exhausted, getting no sleep
04.Some of the medications dry out the nose so much that the cilia couldn't' get rid of the toxic products
05.Not drinking enough fluids such as hot tea with lemon.

So I need this to do, the hot tea and rest, but how? No work No pay here.It says Caregivers are prohibited of getting sick.So as long as we can move or work were doing it.

Another advise was:
...If you are prone to frequent cold infections, during the cold season, consider daily Hydro Pulse irrigation. This removes the ICAM –1 and may reduce the number of colds you get.
...I have a lot of those vitamin C&E but I dont know if it is working why still have this winter sickness.