>> Tuesday, April 07, 2009
WahahoW!!! YES!YES!!YESSss!! I'm allowed to put an ads in this blog survivor.It's been few months that I'm working for this to have it on my sidebar.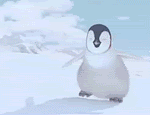 Last month my laptop was dead and hospitalized , hehehe ..so I bought a brand new set of computer.I'm trying to revive my account but I can't make it until last night that I checked it again to get codes but they turned it off as stated in email due of having many same ads inside my posts.They only allowed two(2) ads in every blogsite.Early morning today in my location I send reply message to the support team of my point of view ,then I erased it all - of coursed - because it was late night that I left it unfixed. Lunch time I recieved again another email saying that they reinstated my blog at adgitize.I was so impress of thier prompt response in approving and not waiting for 2-3 days or so..

One reason that almost a week  I'm not updating my blogs was have a feeling of depression in blogging.In all the reviews,advertise,affiliates ,etc.Only google adsense that I saw figures in my account.To any other ads I didn't find any movements so I was so sad and asking why I went blogging.A lil regrets but not totally in there because few friends here always checking me and telling where to go to get ads and reviews.Thanks to all you guys again and again.Oh..I'm already emotional here but happy for this blessings.


GO!GO!Goooo... ADGITIZE ME!!